EV Charging Station Installation San Diego, CA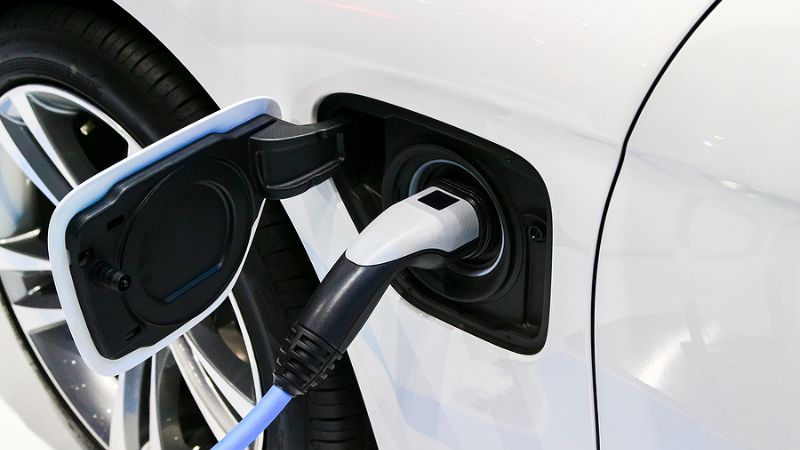 Electric Vehicle Charging Installations
Are you getting ready to purchase an electric or hybrid vehicle? Maybe you already own one and would like the convenience of having your own charging station wired into your garage or outside of your home? Maybe you're a commercial property owner who would like to install some electric car charging stations for your customers? The amount of electric vehicles on San Diego roads is increasing every year.
While many electric vehicles can be plugged directly into a standard 120v electrical outlet, they can take a much longer time to charge. Having a dedicated 240v EV charging station can greatly reduce charge times and also increase your convenience.
Mission Electrical Service is a full service electrical contractor based out of San Diego, CA and serving the surrounding area. We specialize in the installation and repair of both level 1 and level 2 electric car charging stations for residential and commercial clients. We can install a private charging station in your garage or in front of your home or even one for public/paid use on your commercial property or we can also install multiple EV chargers for residential developments such as condos or townhomes.
EV Charging Station Installations
Panel Upgrades (if necessary)
Adding new circuits (if necessary)
Level 1 EV charging station installations
Level 2 EV charging station installations
240v Electric vehicle charging station installations
Networked EV charging station installations
We can install EV charging stations for all makes and models of electric or hybrid vehicles.
What's The Difference Between Level 1 and Level 2 Charging Stations?
The main difference between a level 1 and level 2 EV charger is the amount of voltage and amps available in the circuit. With a standard level 1 charger you are receiving roughly 120 volts and 20 amps, this is a common household circuit. It can take anywhere from 13-25 hours to fully charge some of today's electric vehicles.
With a level 2 charger you are stepping up the available electricity substantially with 240 volts and a 40 amp circuit. Your electric vehicle can be charged within 4-5 hours.
If you're installing EV chargers at a commercial location or multiple EV chargers for a housing development like a condo or townhome then level 2 charging stations are going to much more convenient and will be able to charge more electric vehicles per day.
If you're after the best possible EV driver experience then level 2 charging stations are the best option, they are faster and therefore much more convenient for the users.
What Is A Networked EV Charging Station?
If you're installing EV chargers for your business or multiple chargers for condo or townhome residents than networked EV charging stations will provide you with a lot more data and control. With networked EV chargers you can control who uses the charging stations, you can control the cost to drivers, and you can even generate reports on who uses the charging stations, how often, and for how long. This can provide a much clearer picture of how your EV charging stations are benefiting your business or your residents.
Why Choose Mission Electrical Service for Your EV Charger Installation?
When you choose to work with Mission Electrical Service to install your EV charging station you're partnering with a small, local, company that has extensive experience in the electrical trades. We are licensed by the state of California and insured to work on the electrical systems inside of your home or building.
As an owner/operated company you can have the peace-of-mind knowing that any electrical work we complete will meet or exceed local electrical safety codes. The work we do will be safe and reliable and we also back all of our work with a lifetime guarantee on our workmanship.
If you'd like to receive an estimate to install one or more EV charging stations give us a call at 619-342-3367 or fill out our online contact form and someone will be getting right back to you.