Electrical Service Upgrades San Diego, CA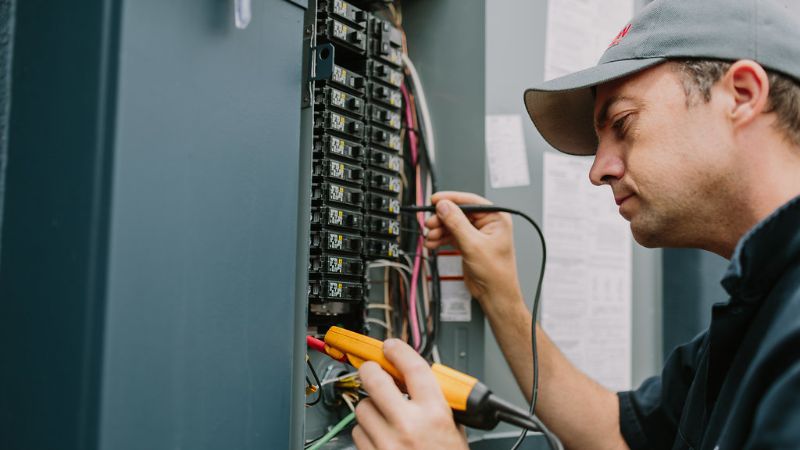 Electrical Service Upgrades
Electrical service upgrades are a common reason to call a professional electrician. Most homes in San Diego, CA have either 60 amp or 100 amp panels. This might not be enough power if you plan on adding something like a detached garage or shop, a secondary suite, new appliances or machinery, and more. Upgrading your electrical service to higher capacity such as 200 amp or even 400 amp is sometimes necessary and it's a job for a professional electrician as it can be quite dangerous and must be done properly.
There are several complex calculations that go into determining the how much capacity your electrical service should have.  The square footage of your building, what type of heating you use, how many appliances you have, and more can all help decide what amperage of electrical service you should have.
Mission Electrical Service is a full service electrical contractor based out of San Diego, CA and serving the surrounding area. We specialize in the electrical service upgrades for homes, shops, garages, and other buildings. From upgrading an existing panel to replacing circuits for higher capacity if you'd like to install a new air conditioner or maybe an outlet to handle a welder in your garage, the team at Mission Electrical Service can help.
Electrical Service Upgrades We Offer:
100 amp to 200 amp or 400 amp panel upgrades
Electrical circuit upgrades
Upgraded outlets and receptacles
Sub-panel installations
Transfer switch installations
Why Choose Mission Electrical Service for Your Electrical Service Upgrade?
When you choose to work with Mission Electrical Service to upgrade your electrical service you're partnering with a small, local, company that has extensive experience in the electrical trades. We are licensed by the state of California and insured to work on the electrical systems inside of your home or building.
As an owner/operated company you can have the peace-of-mind knowing that any electrical work we complete will meet or exceed local electrical safety codes. The work we do will be safe and reliable and we also back all of our work with a lifetime guarantee on our workmanship.
If you'd like to receive an estimate to upgrade your electrical service then give us a call at 619-342-3367 or fill out our online contact form and someone will be getting right back to you.