Electrical Switch Repair and Installation San Diego, CA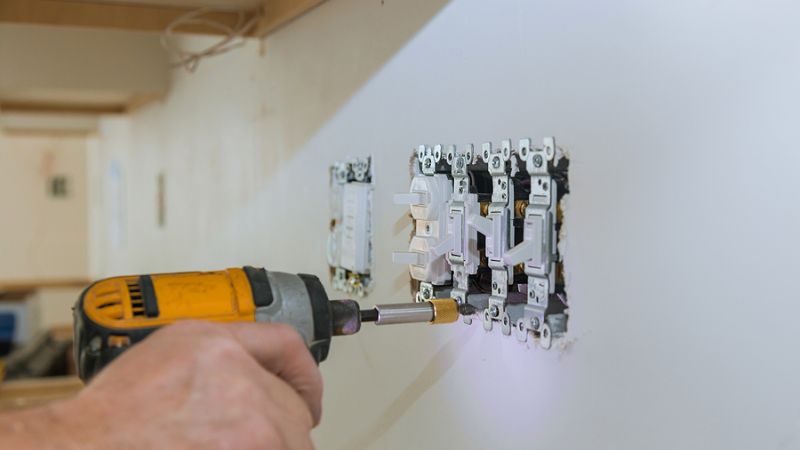 Electrical Switch Repair & Installation
Electrical switches like those that control your lighting, fans, or other electrical appliances can wear out over time and will need to be replaced.  Maybe you have an electrical switch that is no longer working or you'd like to upgrade your switches to smart controllers you can control from your smart phone?  Electrical switches are an easy and affordable upgrade for any home or business.
Mission Electrical Service is a licensed, professional electrical contractor based out of San Diego, CA and serving the surrounding area.  We specialize in the installation, repair, and replacement of electrical switches such as light switches, fan switches, appliance switches, and more.  From repairing a switch with a loose connection to replacing older switches with more modern controllers or even installing a switch on a new circuit for a ceiling fan, exhaust fan or new light fixtures, the team at Mission Electrical Service can provide you with solutions.
Electrical Switch Installation Services We Offer
Light switch repair, replacement, and installation
Ceiling and exhaust fan switch repair, replacement, and installation
Timer switch installations
Smart switch installations (wifi connected)
Dimmer switch installations
Smart Light Switch Installations
Some modern switches offer wifi connection so you can control the lighting and switched appliances in your home or office from your smart phone anywhere!  These switches are incredibly convenient and offer the most modern electrical control for your home or business.
Why Choose Mission Electrical Service for Your Electrical Switch Installations?
When you choose to work with Mission Electrical Service to install, repair, or replace electrical switches in your home or business you're partnering with a small, local, company with many years of experience in the electrical trades.  We are licensed by the state of California and insured to work in your home or building.
As an owner operated company you can have the peace-of-mind knowing that any electrical work we complete will meet or exceed state and national electrical codes.  The work we do will be safe and reliable and we also back all of our work with a lifetime guarantee on our workmanship and we also honor the manufacturers warranty on the products we install.
If you'd like to receive an estimate to install or repair electrical switches give us a call at (619) 342-3367 or fill out our online contact form and someone will be getting right back to you.