Electrical Repairs San Diego, CA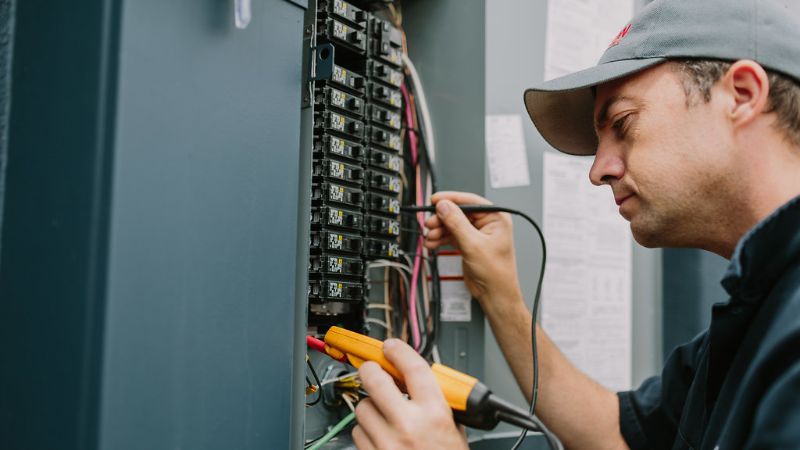 Electrical Problem Troubleshooting & Repairs
Do you have electrical problems in your home or building? Maybe you've got some outlets that just suddenly stopped working? Maybe you've got lights that are flickering and/or the bulbs are continually burning out? Maybe you have some type of electrical problem that you're scared is going to pose a dangerous risk of electrocution or a potential fire? If you're having electrical problems that need troubleshooting you need to work with a licensed, professional electrician.
Mission Electrical Service is a full service electrical contractor based out of San Diego, CA and serving the surrounding area. We specialize in troubleshooting and repairing difficult or confusing electrical problems in both homes and commercial buildings. Our licensed and knowledgeable electricians will be able to uncover and solve various electrical problems.
Electrical Troubleshooting & Repair Services
Electrical outlet troubleshooting
Electrical switch troubleshooting
Troubleshooting your electrical panel
Troubleshooting your lighting
Solving dangerous electrical problems
Electrical inspections
Electrical  code corrections
Why Choose Mission Electrical Service for Your Electrical Repairs?
When you choose to work with Mission Electrical Service to troubleshoot and repair the electrical problems in your home or building you're partnering with a small, local, company that has extensive experience in the electrical trades. We are licensed by the state of California and insured to work on the electrical systems inside of your home or building.
As an owner/operated company you can have the peace-of-mind knowing that any electrical work we complete will meet or exceed local electrical safety codes. The work we do will be safe and reliable and we also back all of our work with a lifetime guarantee on our workmanship.
If you'd like to receive an estimate to repair your electrical problems give us a call at 619-342-3367 or fill out our online contact form and someone will be getting right back to you.